What
Karamba

will bring
to your team
Maximize your sales game with the power of collaboration and automation
Clear and involving
objective management
Our app streamlines objective management, with clear and measurable goals for your team. Overcome communication and accountability challenges for a more productive and successful team.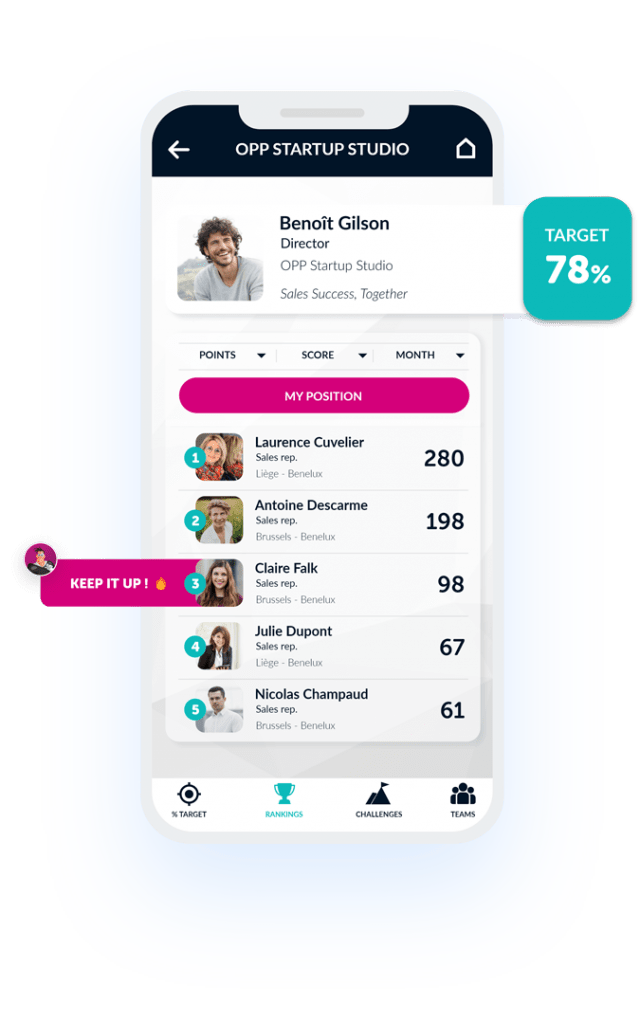 Fun and inspiring
real-time animations
Real-time animations bring ideas to life, leading to success and celebration. Communicate effectively and experience visual storytelling with our app.
Accurate and customizable rankings
Accurate, customizable rankings provide insights and drive success. Track progress and make informed decisions with our app. Get ready to elevate your performance and take your success to the next level.
Stay ahead of the game with our soon-to-be-released live reporting feature. Keep track of your progress in real-time and make informed decisions with up-to-date, accurate data.
Join the movement and start using Karamba
Trusted by high-level companies Choose the
best plan

for your business
Regardless of the size of your company, we have tailored plans available for you
Our standard pricing plan offers a competitive and affordable rate for essential features
Get in touch with our team to receive a personalized proposal tailored to your specific needs